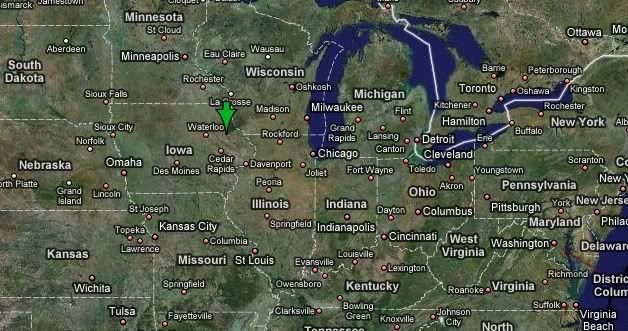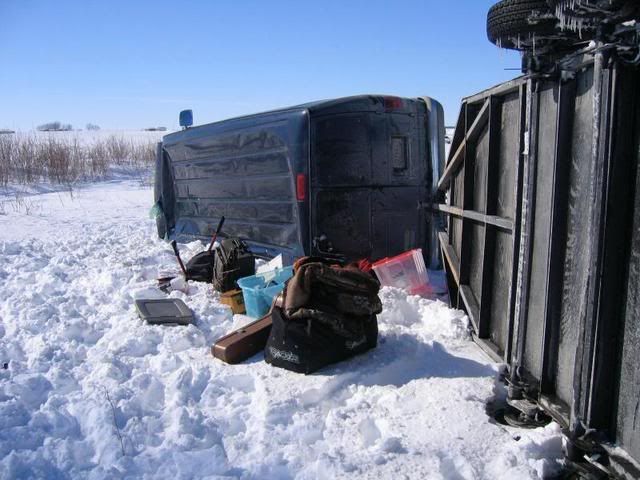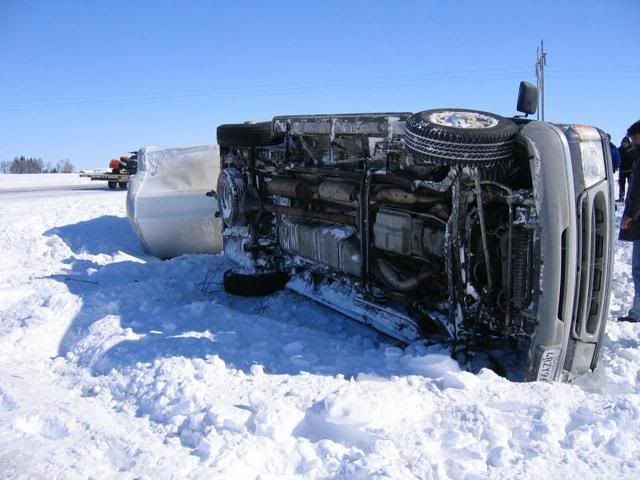 From the Desk of James Fletcher.......
Hi gang,
Today at about 1:30pm central time, we (Matt Costa. Jacob Sahagen, Mitch Townsend, Harris Pittman, Robert Giampa, Tyson Royle and James Fletcher) hit a nasty patch of ice heading east on I-20 near Manchester, Iowa. A fully-loaded Ford Econoline E350 van and 12 ft. Wells Cargo trailer flipped 3 times, and landed on it's side in a ditch filled with about 3 feet of snow. Jacob was ejected from the rear side window of the van, and some how was pushed into the fresh snow far enough that, miraculously, he was cushioned from the rolling debris. After the pile came to a rest, we were able to crawl out realtively unscathed. Jacob was taken to the local hospital, and will stay there overnight. The calmness, patience, speed and efficiency displayed by the guys and passers-by (medics, state troopers, EMT) was incredible. We were told time and time again how lucky we were to be walking away from the wreck, and considering the number of hwy accidents these people see, I'm inclined to believe them.
We are now staying in a hotel nearby icing bones, calling friends/family and thanking whoever and whatever kept us here for another day. The people of Manchester have been amazing, warm and helpful....A few hours after the crash we all went to sit for a meal, sip a whiskey to calm nerves and realize how grateful we all are. A warm meal has never tasted so good, and a good laugh has never felt so good.
Please think good thoughts for Jacob whether or not you know him........and not to sound too cheesy, but it is shocking how everything can change in an instant.
Thanks for reading.....time to go and hit the hotel jacuzzi!!!!
best.
james